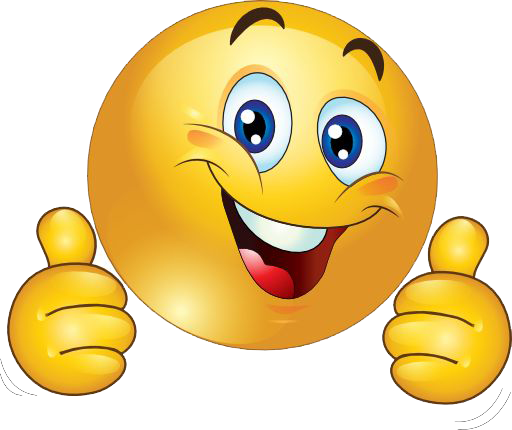 6 MONTHS INTEREST FREE FINANCE AVAILABLE ON HDEV WEDDING PACKAGES !!
CONTACT US FOR DETAILS & CONDITIONS.
All our referees are contactable for reference. We encourage you to talk to at least one of our past customers before you hire us. All our customers are contactable via Facebook or mobile. Please ask us for contact details.
Excellent service overall for our Engagement Party. From the moment initial discussions commenced, to the final product, everything was professionally managed and delivered as promised. No surprises during the entire process. Many thanks from Rachna and Adrian. Looking forward for the Wedding now!!!
~Adrian & Rachna~
Hi Neil, we wish to thank you for shooting our wedding and reception. Not only were you professional in your work but you helped us through the wedding which can be really stressful at times. It was like having a personal mentor. We are so glad we chose you to be our videographer.
~Sham Goundar~
Neil has done an outstanding job with our wedding video. He operated well and with minimal input from us to capture our wedding day and deliver an excellent video on DVD and Blu-Ray. I highly recommend Neil because he listens and understands your needs and is always one step ahead. Thank you Neil. You have done a great job!
~Mo & Hala~
Thank you Neil for capturing our most beautiful day in such an elegant way. I couldn't have anyone else do it in such a better way. Also thank your for patience and taking care of every extra detail that i wanted even though it was not your part. This is just a small glance of what you have ribboned up for us. Thank you ones again.
~Sheetal & Ashwin~
Thank you soooo much for capturing and creating our wedding memories so nicely. You and ur team did an amazing job. I absolutely love how u have edited and put together the video. Its more than wat I wanted.
~Tasha Dean Kadir~
Mr Neil Prasad! You are one talented man! Just spent the whole day watching the video. We love it bro!! Well done! And thanks! Everything came out so so well! Sarah and I are both very happy. We would refer anyone to you in a heartbeat! I reckon people would be silly not to have you as their videographer! Excellent work Neil!!
~Ashreet & Sarah Anastashia Nath~
You deserve good comments and an applaud!! I am certain you will go very far in the industry. You are really good. Everything is so well planned and organized-you honestly surpassed the high expectations we had for you! I am so glad mum contacted you to do our video:)
~Ashreet Nath~
Hello Neil See comments below from my sister who watched DVDs yesterday, as mentioned they were all very impressed with your talents and overall outcome. And some commented it looks like a Bollywood Hindi movie. Keep up with the trend and good luck.
~Suman Nath~
Just loved the dvd. Done really well, it has been made in such a way so interesting to watch. turned out so beautifully. good job Neil. feel like watching it over and over again.
~Sunil Kumar~
Hi Neil, The HD DVD was awesome, it was a perfect job , thanks so much. We are really happy with the shoot and the editing.
~Ashwin~
We asked Ritashna why she chose us for her event? Your work was very different from the other guy I met. Yours is very creative, excellent capture of key moments/good coverage, excellent quality. Love the fact that you are willing to spend time on post production with your clients. You are very easy to work with and happy to meet our requirements.
~Ritashna Maharaj~
I could not find any other videographer/photographer combo who provided the high standard of video and photos that I was expecting for my budget. HDEV understood my requirements from our first meeting and was pro actively engaged in exceeding my expectations.
~Tasha~
Thanks sooo much for all you did for Shastas wedding. You went out of your way and did everything from organizing the DJ, photography, venue for photoz for the engagement and it was just great. Thanks a million !!
~Shikha Singh~
Thanks for the great job on our wedding video. My work mates watched it and they all liked it. Thumbs up for a great job. It was a pleasure dealing with you.
~ Jessica & Atish~
Up til now, out of all the videographers we have met, you understood us, and you have empathy for your customers which is actually the best thing. And of course your work is great no doubt from what we have seen.
~Sheetal~
Thank you for taking my wedding pictures and video. The quality of both the pictures and video are superb. We are so impressed with the output. We would definitely recommend you guys to family and friends. Cheers.
~Shalini Chand~
Your service was excellent. Very professional and of very high standard, better than i expected. The special effects were very well done. You covered everything and more than we asked for. Both of us and our family was very happy.
~Ashika & Rajesh~
Photos and Videograpy. Excellent work on both jobs. Videography was superb. Quality that anyone would be looking for to be captured in such a professional manner. It was just absolutely amazing. Thank you Neil and the team for providing memories for me and my fiance for our engagement.
~Priya~

Services Provided by HDEV

Indian Wedding Photography
Indian Wedding Videography
Indian Wedding Cinematography
Indian Wedding DJ & Sounds